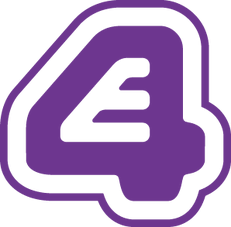 E4 is a digital television channel in the UK. It launched on 18th January 2001 as a companion to sister channel, Channel 4. It also has a +1 channel which is on a hour timeshift.
Big Brother Broadcasting
Whenever Big Brother broadcast, E4 also broadcast spin-off shows to the show on its channel, dedicating most of the Summer and Winter schedule to the show. It first broadcast Big Brother's Little Brother in 2001, with Big Brother 2. Since then it has had more than that show broadcast. It also allows viewers to have a live feed of the house during the day and late at night. The channel also aired Big Brother's Big Mouth, Big Brother Diary Room Uncut and Big Brother: On The Streets. E4 Broadcast the last Big Brother show on September 24th 2010, which was the last episode of Big Brother's Little Brother.