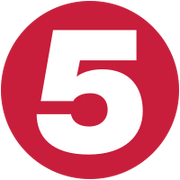 Channel 5 will be airing Big Brother from 2011 onwards. It is expected to pick up from where Channel 4 left off, although exciting new twists are also anticipated.
Channel 5 has allegedly had a longstanding interest in airing Big Brother on their television channel. In April 2011, it was officially announced that Channel 5 had acquired Big Brother for the sum of £200 million.
Channel 5 is owned by Richard Desmond's Northern & Shell Group, who purchased the network from the RTL Group on the 23rd July 2010 for the sum of €125 million (£103.5 million).
Ad blocker interference detected!
Wikia is a free-to-use site that makes money from advertising. We have a modified experience for viewers using ad blockers

Wikia is not accessible if you've made further modifications. Remove the custom ad blocker rule(s) and the page will load as expected.