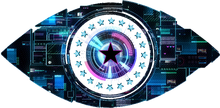 Celebrity Big Brother UK is a spin-off series of Big Brother in which the housemates are all celebrities. A series of Celebrity Big Brother is considerably shorter than a main series, and it airs during the winter, as opposed to the summer. The show has been the cause of much controversy. Following accusations of racism during Celebrity Big Brother 5, Celebrity Big Brother 6 was postponed, and replaced with Big Brother: Celebrity Hijack. For information on the format of the series, visit Big Brother UK.
Ad blocker interference detected!
Wikia is a free-to-use site that makes money from advertising. We have a modified experience for viewers using ad blockers

Wikia is not accessible if you've made further modifications. Remove the custom ad blocker rule(s) and the page will load as expected.